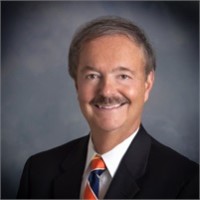 Sr. Financial Consultant
Ashby Cook was born and raised in High Point. He graduated from Wake Forest in 1971 and started his financial career with Lincoln Financial immediately after graduation. He was an Agency Manager with Pilot Life and Jefferson Pilot from 1982 - 1998. In 1999, he created Ashby Cook Financial, and in 2016 he joined Midtown Financial Advisors at its creation. Ashby is an independent agent and investment broker. He specializes in financial and estate planning, primarily through investment products, annuities, and life insurance.
Ashby is married to Katherine and has two grown children. He is active in the community, Past President of Crescent Rotary, and Past President of Wake Forest Athletics Deacon Club. Ashby has an active role in the Athletes in Action ministry on campus at Wake Forest. As hobbies go, he enjoys traveling, working out, playing with his dogs, writing, and people. Oh...did we mention traveling?